Athens, May 17, 2023
PRESS RELEASE:
Subject: «International Day Against Homophobia, Biphobia, Transphobia and Interphobia»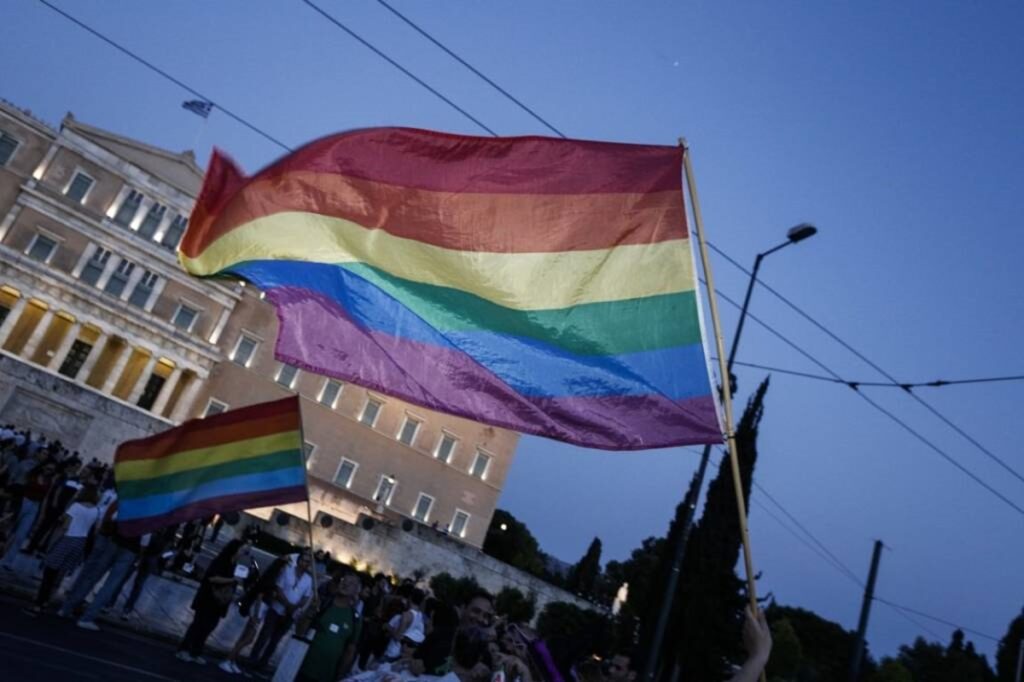 The Greek Transgender Support Association (GTSA), is a voluntary non-governmental organization that promotes the rights and freedoms of trans, gender-diverse and LGBTQI+ persons in general, as well as sex workers, on the occasion of the International Day Against Homophobia, Biphobia, Transphobia and Interphobia (IDAHOBIT), declares its adherence to the principles of equal treatment and equality, calling on all parties of the democratic spectrum to commit to fully securing the fundamental rights and freedoms of LGBTQI+ persons.
LGBTQI+ persons in our country face an intense climate of negative stereotypes, intolerance, discrimination, as well as blatant racist violence, while the trans community in particular experiences institutionalized exclusions and pays the heaviest price of unequal treatment in all fields of everyday life .
This conclusion is further strengthened if we look at the recorded evidence provided by the Racist Violence Recording Network.
According to the Network's annual report for the year 2022, a total of thirty-eight (38) incidents of attacks against LGBTQI+ people were recorded. Nineteen (19) incidents due to gender identity, nine (9) due to sexual orientation and ten (10) incidents due to sexual orientation and gender identity .
What stands out strongly in the Network's Report is that in recent years there has been absolutely no improvement in racist incidents against LGBTQI+ people, while especially among trans perons, these incidents are at very high rates. The recordings highlight intense verbal and physical attacks in all sectors, in public space, at school, in public services, in the health sector, everywhere and above all without punishing the perpetrators.
In the middle of the pre-election period, we very often hear all the leaders of the democratic political parties refer to justice, the rule of law and equality.
It is especially hypocritical to talk about all this, when today, in the year 2023, LGBTQI+ and especially our trans people are excluded from their accessibility to them.
There is no sense of equality as long as the LGBTQI+ citizens of our country do not have access in an equal way with all the rest of our fellow citizens to marriage, child adoption and medically assisted reproduction.
It does not mean equal treatment, as long as married trans persons have to choose between the recognition of their gender identity and an existing marriage, nor protection of private and family life when the details of trans parents are not changed in the documents of their children.
They do not mean fast, accessible to all and based on self-determination procedures for legal recognition of gender identity, when the process remains judicial. When trans persons with a refugee/immigrant profile are not included in this, as well as when a third or empty gender registration is not provided for intersex, non-binary persons, or in general for any persons who wish to do so.
It cannot be mean in any sense equal treatment for trans persons when there are still institutionalized exclusions from professions, nor equal access to the health field when even today they are considered as "mentally disordered" due to the State's refusal to integrate the classification list ICD-11, from which all diagnoses related to trans identities were removed from the mental disorders chapter, following a decision by the World Health Organization in June 2018.
When regulations are still lacking that would ensure access to acts that are in question for gender reasons, nor when the particularly important process of gender transition in all stages is not covered by insurance funds.
When they don't have access not only to social goods that for other people take for granted, but they don't even have access to survival.
Protection from discrimination and equal treatment, when they do not go hand in hand with the right to a decent living for all people, is half protection and of course there is no equality, since it divides people into two categories. To those who have the privilege and can and to those who cannot, and unfortunately LGBTQI+ and especially trans persons always belong to the second category.
It is not mean, even protection of physical integrity when even today incidents of "conversion therapies" with the blessings of the Church are recorded.
In all of the above and much more, the democratic parties must commit themselves.
The State must restore equal treatment and equality, by taking positive measures that will in practice ensure the protection of LGBTQI+ people and remove all the exclusions faced by trans person.
We can't stand any more half draft laws!
We can't stand the counter-argument that "society is not ready" anymore!
We can't stand our rights being put in the balance anymore!
LGBTQI+ rights are human/individual rights and all democratic parties must support them.
It's a matter of rule of law! It's a matter of democracy!
THE BOARD OF MEMBERS
GREEK TRANSGENDER SUPPORT ASSOCIATION
15 ViktorosUgo, 10437, Athens
Trans Day Reception & Empowerment Center: Evangelistrias 6, Kallithea Athens, 17671
Tel. 210.9210 697 & 698 753 9741
Office hours for the public: Tuesday & Thursday – 12.00-20.00
http://tgender.gr – http://www.transgender-association.gr/
syd.secretary@gmail.com – transgender.support.association@gmail.com